20 March 2023
Want to make sure you're prepped for that all important job interview? Of course you do. Preparing (and not) can make all the difference to you landing the role. Here are our top tips for helping you shine during interviews.
Do your research
Before an interview, it's important to do research the company and the role you're interviewing for. Understanding the company's mission, values, and market can give you a leg up in the interview process.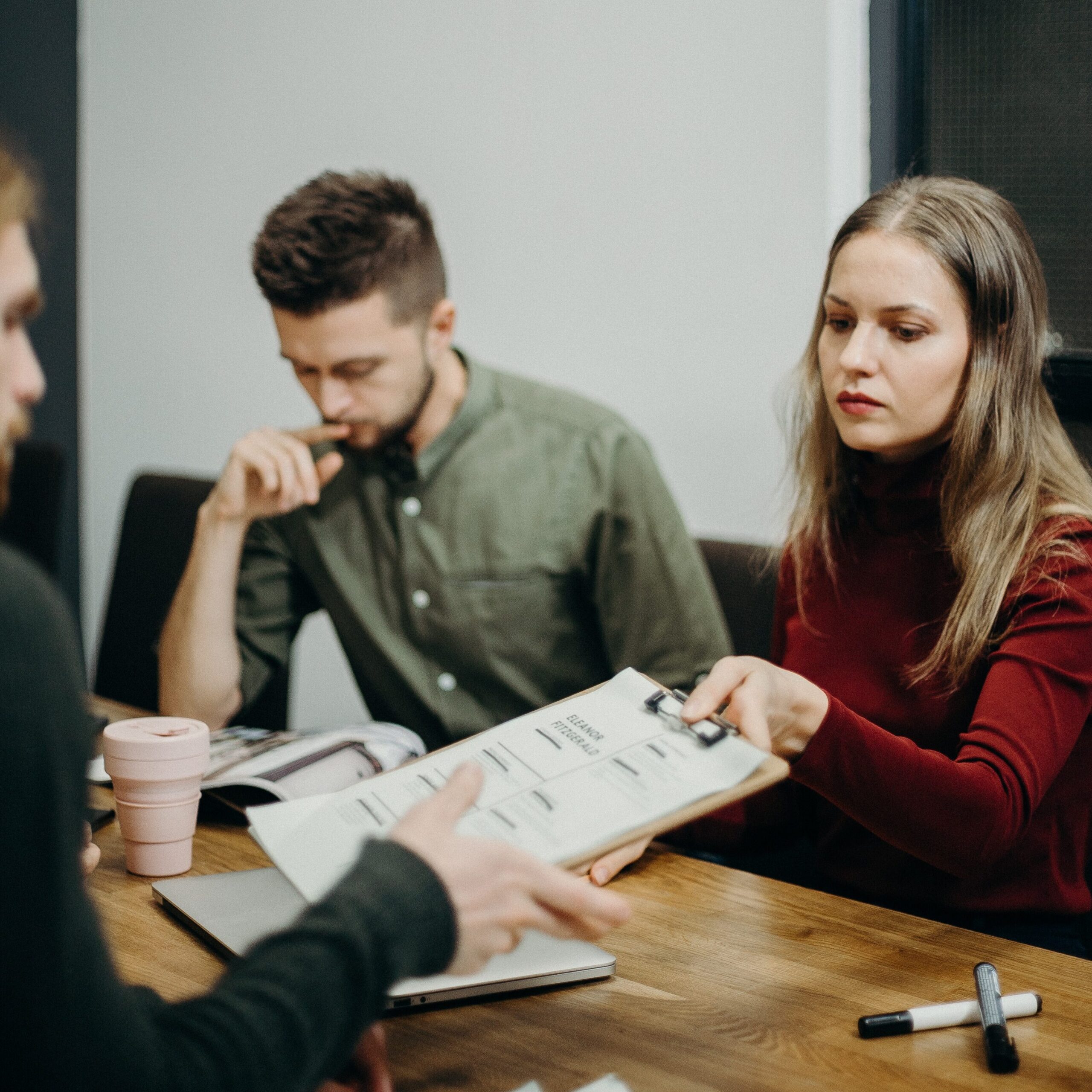 2. Practise your answers
Once you've researched the company and role, start preparing answers for the kinds of questions you could be asked during the interview. Unsure what they may be? Why not contact us? We're helping candidates to prepare for interviews every day. Rehearse these answers until you have them memorised, and sound natural and confident when answering.
3. Dress for success
Attire's important for an interview; dress to impress! That's not to say you always need to be suited and booted. But make sure you're dressed appropriately for the role/industry. Aim to look neat, tidy and professional. First impressions count!
4. Be ready and on time
Plan ahead and arrive at least 15 minutes early for your interview to minimise the chances of being late – no one likes waiting in an empty office! Have all necessary documents organised before arriving so that you don't have to dig through your bag once it's time to start the interview process itself.
5. Bring a notepad and pen
Having a notepad and pen at hand is essential when interviewing. There may be times where it's necessary to take notes or jot down something quickly while speaking with someone during the process (this also looks impressive and like you care about getting the job!).
6. Know your worth
Don't be scared to speak up about yourself or take credit for what you've achieved. Know what makes you unique compared to other candidates applying for the job by highlighting accomplishments or experiences that make you stand out from everyone else – both personally and professionally. This will show hirers how passionate you are about this potential opportunity.
7. Prepare questions
Did you know an interview is about you finding out about the company, just as much as it is about them finding out about you? Ask away! And prepare thoughtful questions to show employers you're interested and taking initiative. Responding with thoughtful inquiries is important to gauge whether your goals align with their expectations too.
8. Show enthusiasm
It's important to show enthusiasm throughout every part of the application process: from initial contact with recruiters, throughout interviews and any interactions afterwards. Employers look for candidates who seem genuinely excited about working with them!
9. Power through nerves
Nerves are normal when being interviewed – just remember to power your way through them by maintaining eye contact, smiling, laughing when appropriate, breathing deeply before responding and standing tall during those intense moments! Remember some level of nervousness is necessary – it shows you care and want to do well.
10. Follow up
Taking proper follow-up measures after interviews can make a great impression on prospective employers. Thank them for their time and reiterate why this position is important to you and how they would benefit from having someone like yourself on board. Don't be afraid to ask when you may hear from them next too – it can help to understand their timelines and out your mind at ease.
Interview preparation is key to success in any job search. Taking the time before hand will help you stand out from the competition. It'll also make you feel more organised and calmer meaning you're likely to demonstrate why you're perfect for the job!
Want more advice on smashing your interview or finding your dream role? We're always here to help, so get in touch.